Inspire + Aspire™
Women's Leadership Conference + Retreat | January 10, 2015 | at The Allison Inn & Spa
Are you a savvy executive or business owner who craves connection and support from other authentic women?
Are you a fully engaged entrepreneur dedicated to living and leading with intention?
Are you in transition seeking encouragement and guidance for your next big step?
THE GOAL of Inspire+Aspire™ is to focus on personal and professional development while being surrounded by likeminded women who are interested in leadership, inspiration, and meaningful discussion.
purchase your ticket!
This is for you…
PLEASE JOIN US January 10th, 2015 in beautiful wine country at The Allison Inn & Spa in Newberg, OR. This event will bring a crowd of savvy and engaged women to share, connect, and discuss current issues facing women in all facets of life.
In addition to the fabulous line-up of TEDtalk style presenters and fantastic break-out sessions you will gain tools and tips from experts on:
Relationship Coaching
Money Coaching
Personal Style Consulting
Business Coaching
Life Coaching
...and much more!
This premier event has been specifically designed for women who have been pouring themselves out on behalf of their families, organizations, & communities. The conference is designed to recharge your batteries and hit the reset button for 2015.
At the conclusion of the full day event, attendees will come together for a cocktail after-party.
Katie Kelley
As seen on ABC and CBS News, Katie Kelley is a highly sought after leadership development expert who fortifies and inspires the next generation of business leaders at companies like Google, Time Inc. and KEEN. Her company, Katie Kelley Networks is launching their own You Tube Channel in 2015 and her first book, 'The Suite Spot' will be published by AMACOM (American Management Association) in 2016.
Katie is thrilled to be a part of the I + A Conference because she herself is always seeking to uncover the winning formula for attaining her career goals alongside raising her V.I.P.'s, her two young daughters

katiekelleynetworks.com


Jill Viggiano
Jill Viggiano spent 19 years working in commercial real estate before retiring to become a full time mom. An active volunteer, Jill couldn't help but raise her hand and take on leadership roles in the community. The opportunity to form and advance philanthropic organizations and their causes kept her engaged in both local and national efforts.
Jill's style is to create a team environment where cooperation and accomplishment happen while having fun. When her husband survived a massive stroke in 2008, Jill focused her skills on his recovery. She now assists him in his day-to-day needs as well as in his speaking career. Jill wrote Painful Blessing, a book about her spouse and caregiver experience, shedding light on the real life impact of acquired brain injury, and providing hope and encouragement to those facing significant challenges.

createspace.com


Jeannie Coyle
Jeannie Coyle is 60 + years young and still going strong, Highlights of her career: 18 years in senior corporate roles including SVP of American Express, writing a book, Make Talent Your Business and starting a series of successful consulting businesses, culminating in her current business, WORKTELLIGENCE.
She is thrilled to be a part of Inspire + Aspire. As she still finds her work inspiring and is always aspiring to learn and do more. She is passionately engaged in helping leaders figure out the people part of growth. On a recent podcast she blurted out that her real purpose is to remove more 'Dilbert moments' from company cultures.


Danielle Louise Ross
Danielle Louise Ross of "Brand You Business" is an actress turned Ultimate Marketing & Branding Coach! She helps you get more clients to your door and signed up for your amazing products and services- by being YOU. Branding You is about growing your business in a real, authentic, and meaningful way so you can reach all the clients you want, do more of the work you love, and create a bigger impact.
Danielle is delighted to be a part of the Inspire + Aspire event, as she believes that community and connection is essential for the high-impact, high-achieving woman to realize everything she's ever wanted. Ladies, we simply can't do it alone! Let's join together, aspire for even more, and inspire each other to greatness!

brandyoubusiness.com


Michael Knouse
Michael Knouse is a Small Business Strategist, Unconventional Startup Coach and creator of The Startup Sessions web show and podcast. He spent 14-years in the technology and software industry before founding The Startup Sessions and making the leap to full time business builder. Michael works with burnt out corporate employees and aspiring entrepreneurs to help them craft a meaningful business, bring structure to creative ideas and align purpose-driven work with financial stability.
Michael lives in Portland, Oregon with his wife Jill, where he enjoys trail running, skiing, yoga, enjoying great coffee, sipping IPA's, and teaching others how to embrace their brilliance and do work that matters.

I'm really looking forward to participating in the inaugural Inspire + Aspire Women's Leadership Conference + Retreat. I'm a huge advocate for connecting with fellow change-makers in unique environment and I'm so excited to help kick off the New Year with this incredible event.

thestartupsessions.com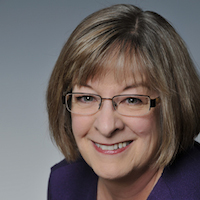 Shell Tain
Shell Tain, the Untangler, is a money coach. She uses speaking, teleclasses, personal coaching and workshops to help people untangle their money knots. Shell helps her people see beyond the number crunching to the issues that really affect our relationship with money. She speaks in a down to earth, approachable way about how our beliefs and attitudes about money tangle us up, and gives you effective ways to move forward into new attitudes and results with money. Her insight about how we tangle money thinking up with other things is both enlightening and provocative.
Mary Tarbell
You know that feeling when you walk into a room and just know you look like a million dollars?
Um, no?
Mary Tarbell to the rescue! What started as a sales career at Nordstrom and later with other high-end retail establishments has evolved into what her clients lovingly call "exterior decoration." Nothing excites Mary more than helping someone put together the perfect outfit and watching them light up from within.
Her talent for reading her clients' personalities and helping them build stylishly affordable wardrobes elicits smiles, cheers and runway-worthy strutting. Mary's passion is about highlighting what makes each of her clients beautifully unique, and uniquely beautiful.

This is Style Therapy.

styletherapy.me


Dana Corey
Dana Corey's passion is working with women in the arena of relationship. She sees relationships with others as the heart of who we are as humans. When we can be completely ourselves, authentic and deeply connected to others, we have a safe and supported place, a springboard from which to do great things in the world.
Dana has facilitated personal growth seminars and trained others to do the same since her 20's. She has mentored hundreds to entrepreneurial success and for the past decade has been educating women about how to have better sex lives. Her clients were happier in bed but they weren't solving their real problem, the issues at the heart of their intimate relationships. There is so much more to being genuinely connected and creating a long-lasting loving partnership.

Dana coaches women in her Relationship Transformation Program – a system that teaches how to embody your most confident self. Armed with tools and strategies to transform them into the best version of themselves, her clients experience connection, intimacy and partnership at levels they never thought possible.

modernrelationshipexpert.com


Deanna Maio
Deanna Maio is a speaker and a delegation and team strategist and the creator of the Delegated to Done Formula. She's the go-to expert for biz owners and entrepreneurs to help them to create the right plan, systems, and team to get more done, have more time and catapult their income without working harder or more hours. You can learn more about her and her proven 5 step system for going from Delegated to Done at DelegatedToDone.com
Katie Slack
Katie is a four-time business owner and champion of "fempreneurs" everywhere. She created FULL LIFE DESIGN because she is laser-focused on helping female entrepreneurs design the businesses and lifestyles they truly desire. Three things make her different from the typical Business Coach/Strategist. For one, she has traditional training in Psychology and a Masters in Social Work and worked in non-profit settings for 15 years.
Secondly, she is a four-time business owner. She started the first two businesses with pure passion and not much else. She ran her previous business for four years, selling parts of it as she shut it down, making FULL LIFE DESIGN with Katie Slack her fourth (and favorite!) business. Lastly, she's all about tapping into her intuitive abilities to get magical results for her clients.

FullLifeDesign.com


Mindy Lockard
Mindy Lockard is an internationally recognized etiquette consultant and the founder of Mindy Lockard Gracious Living. Through her work, Mindy strives to uphold the traditional values of etiquette with a modern twist. Mindy teaches workshops on dining, personal branding and networking to colleges and universities, government agencies and private companies. She is a regular on air contributor for KING 5 in Seattle and has been featured in Forbes Women's Work in Progress, Huffington Post, Instyle, People Style Watch, Real Simple, Redbook, Women's Day Magazine, Oregon Business Magazine and San Francisco's ABC 7LIVE.
Linda Favero
Linda Favero enjoys helping individuals develop their full potential through thoughtful planning, effective communication and connecting them to the right individuals and organizations. This passion led her to be engaged with the Inspire + Aspire™ Women's Leadership Conference & Retreat.

After 18 years as a law firm marketer, she entered graduate school and created Linda W Favero which focused on the development of organizations and individuals. This interest grew while researching how women and men struggle with the weaving of work and life, and how the four generations in the workplace respond to these challenges differently.
In addition, her path transitioned her back to her alma mater where she launched University of Oregon's Alumni Career Services program in Portland's White Stag Block. She currently works with students, recent graduates and alumni experiencing career transitions.

lindawfavero.com


Vanessa Van Edwards
Vanessa Van Edwards is the lead investigator at Science of People, a human behavior research lab. She is a Huffington Post columnist and published author. Her innovative work has been featured on NPR, Business Week and USA Today. She regularly gives keynotes and appears in the media to talk about her research. She has written for CNN, Fast Company and Forbes.
Laurie Moulton
Laurie Moulton is a small business owner, a seasoned finance executive, a mother of four, a passionate advocate for advancing women in business, mentoring and supporting entrepreneurs, AND she is highly focused on creating balance through it all.
As someone who has always been obsessed with fashion, Laurie dreamed about eventually opening a women's clothing boutique. After spending 20 years focused on her career, she took a huge risk and left her finance executive role in an effort to bring the same passion and energy she put toward her career to open her first clothing boutique, house of lolo, in 2011. After launching the business and hiring an incredible team to manage the daily operations, she immediately dug her heels back into the executive world.

Balancing a blended family life with four teenagers, a growing retail business, a career as COO/CFO for a startup and still finding time to pursue hobbies with her husband is a challenge, but with the right amount of focus, determination, communication, and organization she has proven that anything is possible. houseoflolo.com Connect with me on Linkedin


About the Host:
Robyn Knox
One of Robyn's favorite questions to ask is: "What would you attempt if you knew you could not fail?" This year her answer became the catalyst to what she describes as her "Passion Project" and Inspire + Aspire™ Women's Leadership Conference & Retreat was born!
Robyn is a business consultant who has a passion for empowering high-achieving individuals and teams to become the best versions of themselves. She strives to help entrepreneurs, small-business owners and executives via coaching, team development, and leadership training. Robyn inspires others to step into their signature core values & strengths, focus their energies and maximize their performance potential to achieve a leading edge of sales excellence & business success.
Executive Solutions, LLC